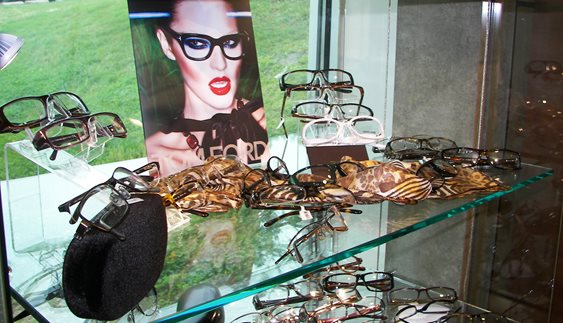 Our state of the art Optical Center serves the needs of The Eye Institute's patients as well as community eyewear consumers. Our expert opticians can find the right eyewear for you, from prescription glasses and sunglasses to designer frames and protective sports eyewear.
Being fitted for new glasses requires knowledge and experience in both frame and lens design. Our opticians are highly experienced in fitting glasses for infants and toddlers, as well as teenagers and older adults. When fitting a patient with glasses, many factors must be taken into account, including cosmetics, strength of prescription, available lens materials, and a patient's lifestyle.
The Eye Institute's Optical Center provides every lens type available, including:
Progressive lenses (invisible bifocals)
Computer and task specific lenses
Polycarbonate lenses (the most impact resistant material for all children, sports and/or safety use)
Anti-reflection coatings (designed to reduce reflections, improve night vision, and enhance the wearers appearance)
Tints and ultraviolet protective coatings
With more than 1100 frames, the Optical Center has styles to suit any budget. Payment is requested at the time of your visit. For your convenience, The Optical Center accepts personal checks, cash, Visa and MasterCard.