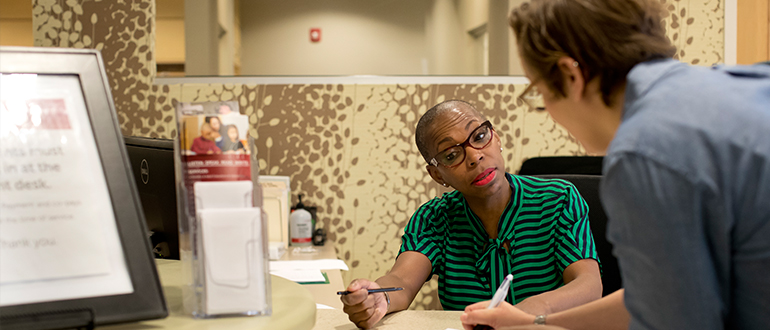 Salus Health Clinics
Salus University's clinical facilities offer a comprehensive array of services including vision care, speech-language pathology, and hearing and balance care, to meet your family's healthcare needs. We are dedicated to the health and wellness of the communities that we serve while providing our patients with the most advanced evaluations and treatments.
The Eye Institute
Providing comprehensive pediatric and adult vision care services, low vision and rehabilitation services, specialty contact lens and designer eyewear in the Philadelphia area.
Pennsylvania Ear Institute
Providing a comprehensive array of services related to the evaluation, rehabilitation, and prevention of hearing impairment with the most advanced diagnostic and rehabilitative services.
Speech-Language Institute
Providing a wide range of pediatric and adult comprehensive evaluations, individualized treatment options, and a variety of support groups for individuals with communication and swallowing disorders.