Professor Kovin Naidoo, Global Head: Advocacy and Partnerships, OneSight EssilorLuxxotica Foundation, has been chosen as this year's Lighthouse Award recipient for the 15th  annual "Looking Out for Kids" (LOFK) charity fundraiser. Salus University's LOFK event helps raise money to offset the costs for both The Eye Institute's (TEI) school vision programs and the Pennsylvania Ear Institute's pediatric hearing screening and hearing aid loaner programs.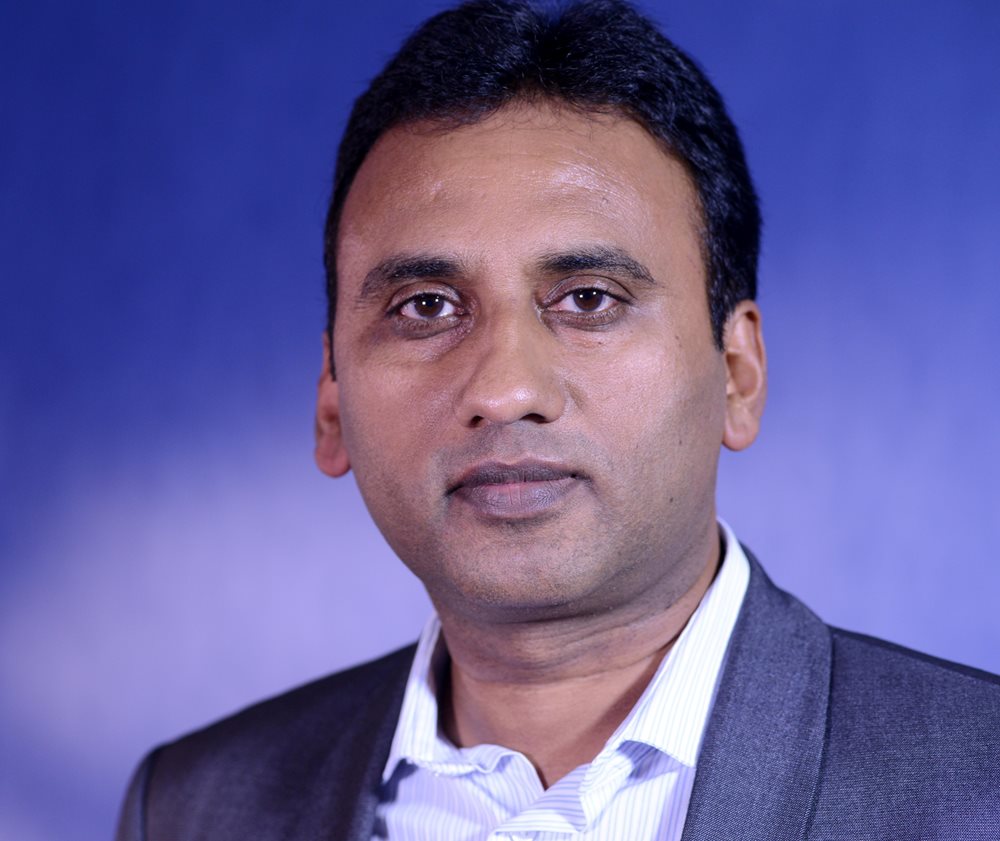 A Pennsylvania College of Optometry (PCO) at Salus University alumni, professor Naidoo is a former Africa Chairperson of the International Agency (IAPB) for the Prevention of Blindness, the first optometrist to hold such a position in IAPB globally. He is also the founder of the Children's Vision Campaign that aimed to reach 50 million children by 2020 and brought together 100 organizations and professional associations. Professor Naidoo is also the co-founder of the Global Myopia Awareness Coalition and the Global Ophthalmic Institute. He led philanthropic efforts in Africa and Latin America to create partnerships that provide free eye care to the poor, aligning with the ultimate mission of LOFK.
Salus University Dean of International and Continuing Education, Dr. Melissa Vitek, graduated from PCO with Dr. Naidoo. She states "Kovin distinguished himself as a thought leader in global education and public health while enrolled as a student. It is no surprise that his entire career has been devoted to helping patients in need around the world." 
He was African Optometrist of the Year in 2002 and International Optometrist of the Year in 2007. The American Academy of Optometry awarded him the Essilor Award for outstanding contributions to optometry in 2010. In 2016, he received the Henry B. Peters Memorial Award in Public Health and Environmental Vision from the American Academy of Optometry.
Established in 2016, the "Looking Out for Kids" Lighthouse Award was created to honor those who are beacons of light and sources of strength in the community in which they live, work, and serve, above and beyond their occupations. Dr. Naidoo is the epitome of this globally. Award recipients are selected for their exemplary service that substantially benefits the health and well-being of disadvantaged and underserved youth. 
Professor Naidoo will be presented with his award at the 15th annual LOFK charity fundraiser which will be held Saturday, November 12, at the National Constitution Center in Philadelphia. All proceeds raised from the event will benefit the University's clinical program's continued efforts to provide comprehensive vision care services and eye glasses to underserved and uninsured children in the community in addition to hearing services.
During the 2021-2022 academic year alone, TEI's vision care team provided vision screenings to more than 6,400 children, conducted 740 eye exams and dispensed more than 1,100 pairs of eye glasses to children in need. 
Pediatric hearing screenings during the 2021-2022 academic year were conducted in 28 schools with 2500 students screened. Of those screened, approximately 700 were referred for additional testing, some needing complete audiograms, some just needed to be rescreened and at least one child was diagnosed with hearing loss and fitted with a hearing aid.
Since its inception in 2007, the LOFK charity benefit has brightened the lives and enhanced the educational performance of thousands of children locally.