By the time they reach school-age, it's recommended that children should have an eye exam annually with an eye doctor. 
Reason One: Vision Screening by your Child's Pediatrician or School is not the Same 
It is important to understand that a vision screening by a child's pediatrician or within a school setting is not the same as a comprehensive eye examination by a Doctor of Optometry.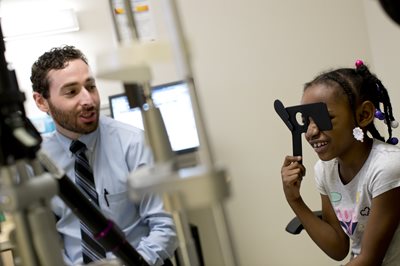 According to the American Optometric Association (AOA), vision screenings are a limited process and can't be used to diagnose a vision problem, but rather may indicate a potential need for further evaluation. They may miss as many as 60% of children with vision problems. Even if a vision screening does not identify a possible problem, a child may still have one.
Reason Two: Children's Eyes Change Rapidly 
Vision screenings are a crucial step in detecting and correcting eye issues at an early age. Dr. Maria Parisi, associate dean of optometric clinical affairs of the Pennsylvania College of Optometry (PCO) at Salus University, stresses the importance of the necessity of screenings, "vision screenings are important for children mostly because kids don't know what normal vision is. If a child is having vision trouble, they may not complain about it because they don't have anything to compare it to."
Dr. Parisi suggests children get screened once before kindergarten and if everything is normal, once every two years from then. If there is an issue suspected, the child should have a comprehensive eye exam.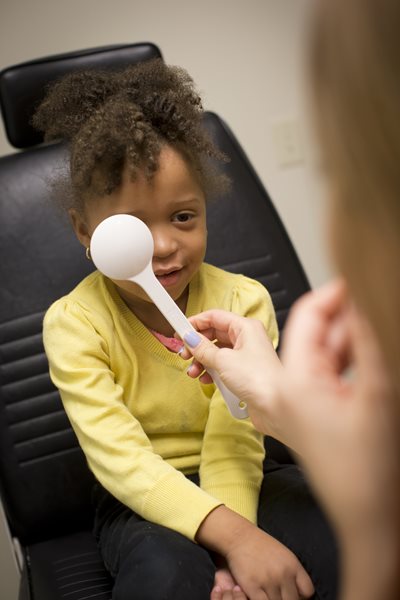 Reason Three: 80% of Classroom Learning is Visual 
Children's vision accounts for how they learn in school. When it comes to vision screenings, research has shown that 80 percent of what a child learns is processed through the visual system – which means a large part of a child's ability to learn depends on their ability to see clearly. State-mandated vision screenings at the beginning of the school year are a crucial first step. However, according to the AOA, approximately 60% of vision problems can go undetected with just a vision screening.
The most common issue found in young children is nearsightedness, difficulty seeing faw-away objects. Dr. Parisi noted that this condition is rapidly increasing in the U.S. due to high use of electronic devices and screens with the increase in technology. Other common conditions found in children include farsightedness (difficulty seeing close up) and lazy eye. Overlooking an eye issue in a child may lead to more serious complications in the future. Back to school vision screenings at a local eye doctor's office can catch problems in early stages to prevent more serious damage down the road.
Signs of vision issues in children include:
Squinting

Sitting close to the TV

Becoming distracted in school

Headaches

Loss of interest in reading
This school year, don't let vision problems impact your child's success in the classroom and on the playing field. The Eye Institute (TEI) offers comprehensive vision exams for children, protective eyewear solutions, vision therapy services and more. To schedule an appointment, call 215.276.6111.