According to the American Speech-Language-Hearing Association (ASHA), it is estimated 1 to 2 children per every 1,000 children have childhood apraxia.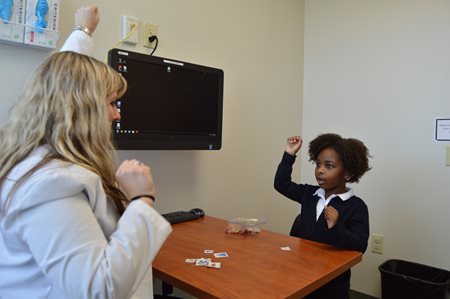 Childhood apraxia of speech (CAS) is a motor speech disorder that makes it difficult for children to speak. Children diagnosed with apraxia of speech generally have a good understanding of language and know what they want to say. However, they have difficulty learning or carrying out the complex sequenced movements necessary for intelligible speech.
Elizabeth, mother of client Benjamin, recounts her journey of discovering the Speech-Language Institute (SLI). There, speech-language pathologists provided both Elizabeth and Benjamin the support needed for his childhood apraxia diagnosis. 
Elizabeth, Mother of client Benjamin: SLI is one of the very few clinics in the area that is knowledgeable on apraxia, and that's why we came here because we wanted to look for somebody that had knowledge of his apraxia, and there's so few specialists that are affordable and that with this therapy, we were able to do that with my son. There's no way we would be able to afford a specialized therapist that had experience with apraxia because usually they don't take our insurance or there's problems with being capped out. With Salus, you don't have to worry about that. So it's very affordable for families and it's just excellent therapy for families. We like the model that it's students learning because I feel that in some  way we're kind of helping speech therapy. We're kind of both learning along the way and it works. We've seen a lot of progress with both my kids, especially with Benjamin because he's so little.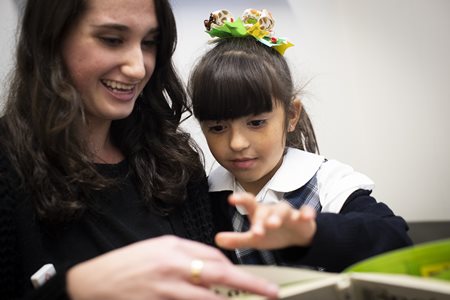 For children diagnosed with CAS, the majority of children will experience significant improvement, if not complete recovery, with the correct treatment. Most children with CAS will benefit from meeting one on one with a SLP three to five times a week. They may also need to work with their parents or guardians to practice developing skills.
Patricia Martin Mayro, MA, CCC-SLP works closely with her clients and their families in order to create treatment plans tailored to each client's strengths, limitations, and anticipated outcomes, in order to rehabilitate or enhance specific skills. 
Patricia Martin Mayro, MA, CCC-SLP: I get to see new clinicians grow in their skills and I see clients improve in their communication skills and it's very rewarding to use my knowledge to pass on to the next generation. We have a very, very good impact on our community because our services are free of charge. We have really expert clinical educators overseeing the cases, and we have students who are learning the newest research and practices in the field. So our community really benefits.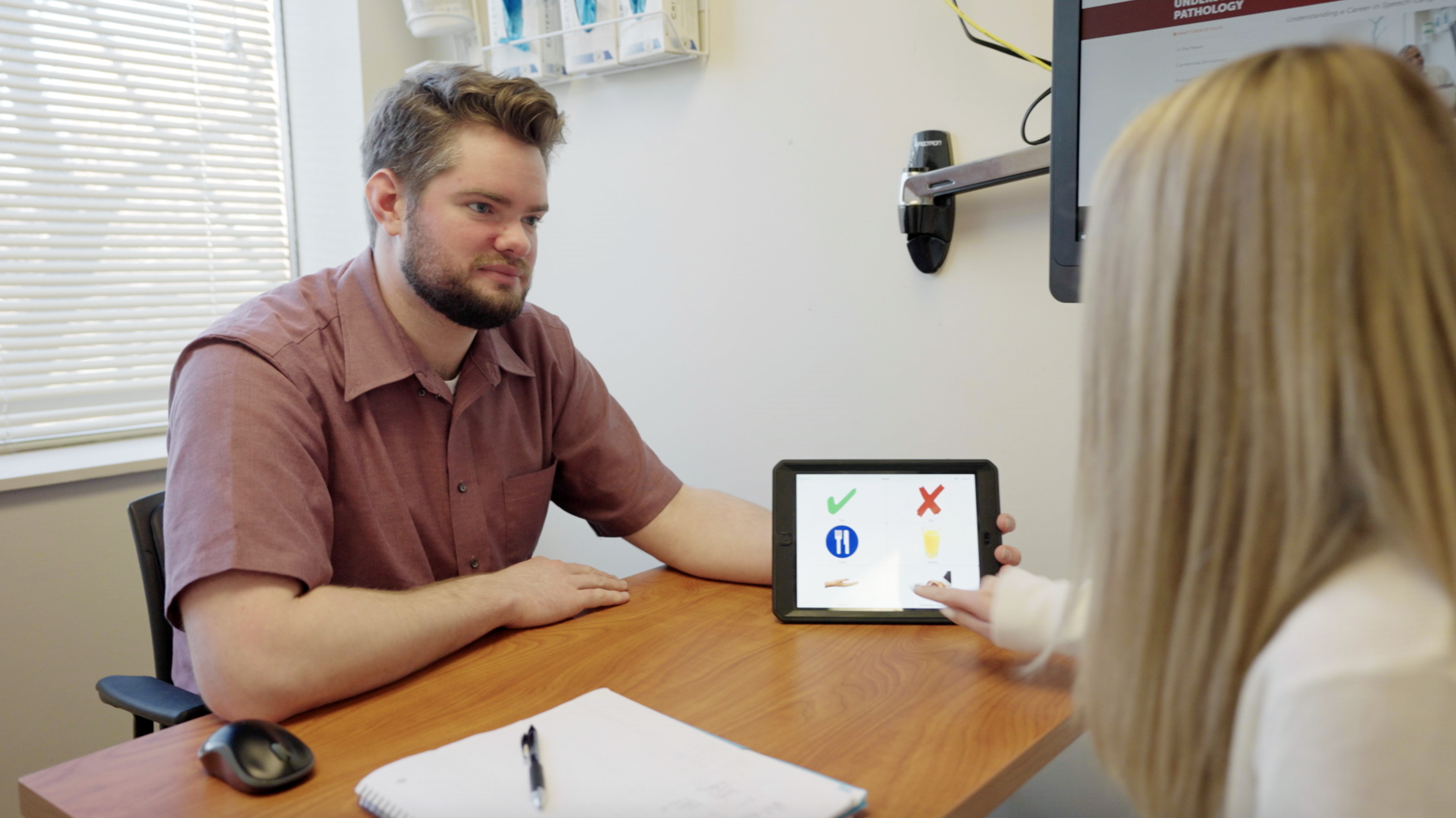 Speech-language pathologists (SLP) at SLI will look at the child's oral-motor skills, speech melody (intonation), and how they say different sounds. The SLP will check how well a child says speech sounds alone and combined in syllables or words and how well others can understand what the child says.
The Speech-Language Institute (SLI) offers assessments and individualized treatment plans to help children with their communication. If you feel your child may need a speech assessment, contact SLI to schedule an appointment.