Salus University and the William Feinbloom Vision Rehabilitation Center housed at The Eye Institute (TEI), recently held a celebration for their Orientation and Mobility (O&M) interns, patients and support persons.
At the "Mobility Meet Up," low vision patients heard from a guest speaker, discussed the challenges and wins of O&M training, celebrated their accomplishments, and sent off the two O&M summer interns, Christine Ward and Tiffany Weitzel, O&M '22.
Weitzel and Ward reflected on their experience and what they learned over the course of their internships.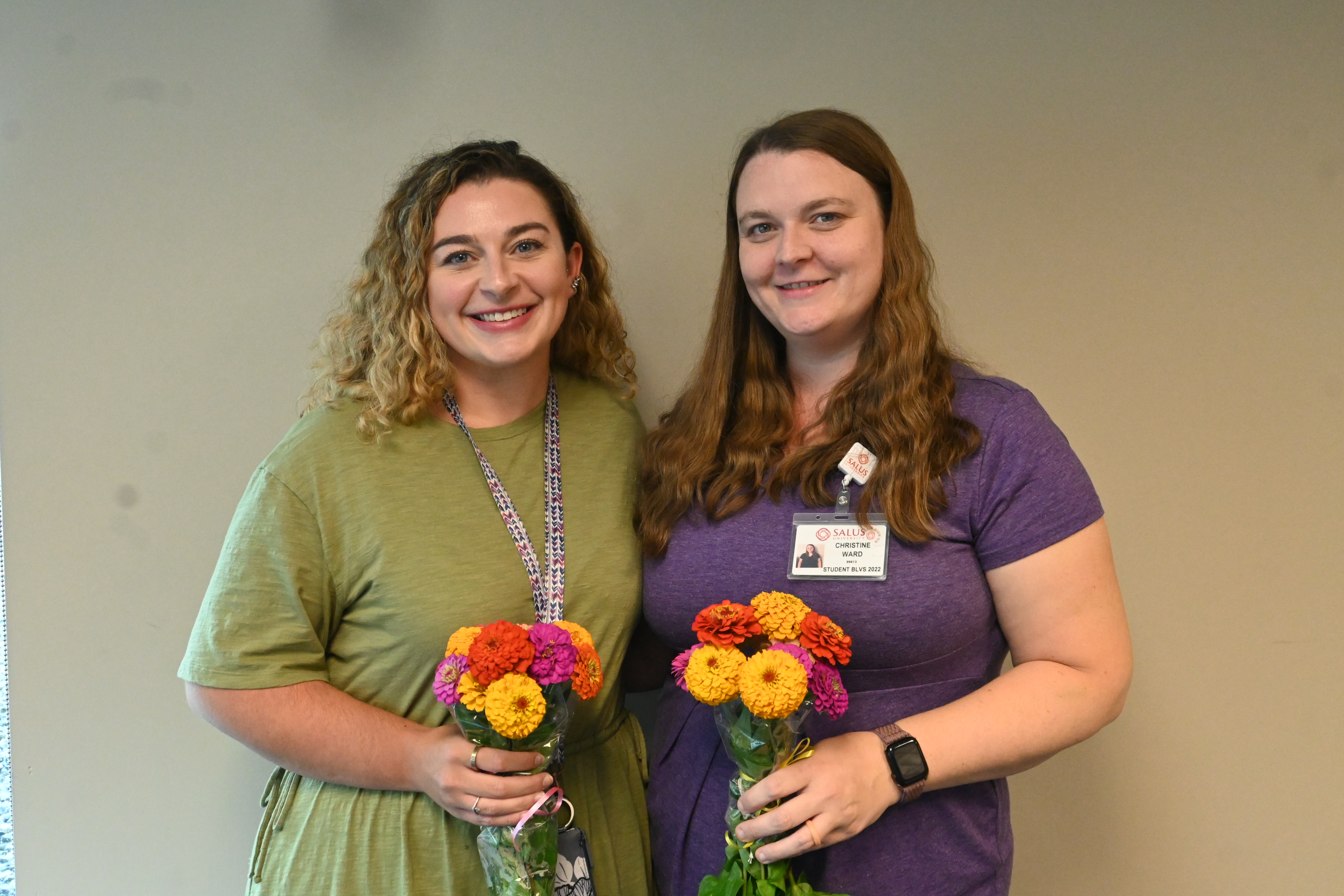 "It was a great experience having access to a multi-disciplinary team of eye doctors [at TEI] and other healthcare professionals at Salus," said Weitzel.
Weitzel and Ward both work with pediatric patients, Weitzel with ages three to five years old, and Ward with elementary, middle and high school students. As it was their first time working with adults, they emphasized how impactful it was to work with a new patient population. 
"It has been extremely rewarding seeing the progress they were able to make throughout my time here," said Ward. "I love this program and am thankful for the opportunity today to discuss with patients what they learned."
After graduating, Ward plans to return back to the Abington School District to continue working as a Teacher of Students with Visual Impairments but is excited to use her O&M training to help her students as well. Weitzel plans to continue working to finish her hours for her O&M certification, and then in the near future hopes to move to Hawaii to teach hiking and surfing lessons.