Seeshore Fest 2023, an annual event that raises money for the William Feinbloom Rehabilitation Center, housed at The Eye Institute (TEI), and Foundation Fighting Blindness, will be held from 11 a.m. to 4 p.m. Saturday, Aug. 26, in Dewey Beach, Delaware.
Founded in 2015 by Heather and Dominic Napolitano after Heather began losing her vision in 2013. Businesses, athletes, and individuals donate prizes from gift certificates to merchandise, ranging from $25 to $5,000 in value.
Heather Napolitano is a patient of Erin Kenny, OD '15, Resident '16, chief of the William Feinbloom Vision Rehabilitation Center.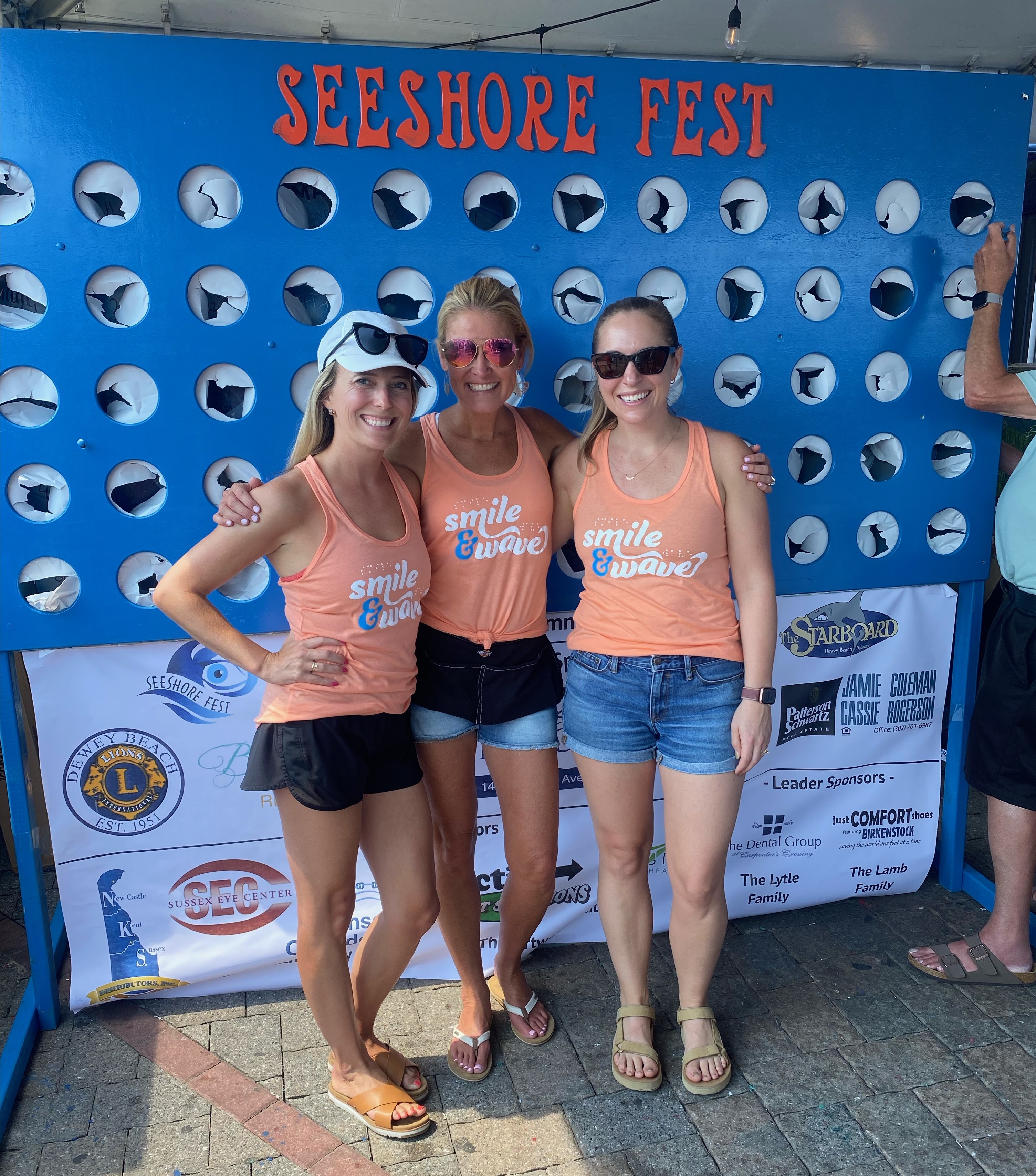 "When Heather first came in, I was instantly amazed by her," said Dr. Kenny. "We've worked with her and she just gives so much back to the community. She is the biggest advocate for those individuals with visual impairments and we love being partnered with her for Seeshore Fest."
According to Dawn Ciccarone, MS, OTR/L, CLVT, low vision rehab specialist at TEI, Napolitano identifies her goals and learned how to make her life better living with low vision.
"When you have low vision, your life stops and you can't do things on your own and you're not able to do basic things like read," said Ciccarone. "With money raised from this event, we're able to give our patients therapy before they get connected with the state."
Last year, the event raised $14,000 for the Feinbloom Center, which helped patients with rehabilitation services and low vision assistive devices.