According to Susan Oleszewski, OD '76, Resident '78, FAAO, one has a lot of good ideas in a lifetime. But they don't always turn out like one would want.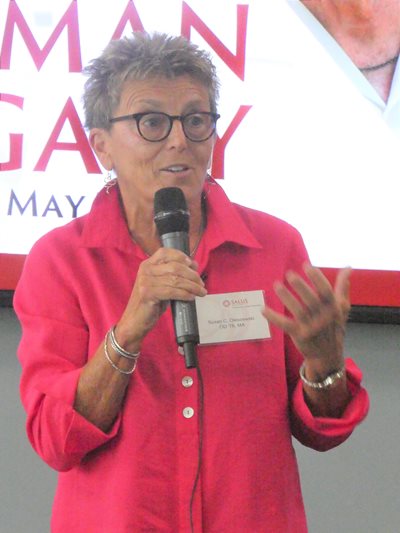 Dr. Oleszewski, known affectionately as "Dr. O" during her four decades of involvement with the Pennsylvania College of Optometry (PCO) at Salus University, had one of those good ideas around 2006 that turned out to be even better than she could have anticipated.
That idea was the "Looking Out for Kids" (LOFK) vision care initiative, which has provided comprehensive vision care services and eyeglasses to children from Philadelphia and its surrounding school districts. Since its first fundraising event in 2007, every dollar raised at the annual charity event has gone directly to providing comprehensive vision care services and eyeglasses to some of the most vulnerable kids in the region.
The LOFK initiative has also broadened its support for audiology services as well. A portion of the funds raised at the charity event goes to the Pennsylvania Ear Institute (PEI).
"We had that first event and it's grown every year after that," said Dr. O. "For someone who had the initial vision, it's quite gratifying."
And, for her longtime dedication to the initiative, Dr. O has been named the 2023 LOFK "Lighthouse Award" winner. She will be presented with the award at the annual event on Nov. 11, 2023.
The Lighthouse Award is given to those who are considered beacons of light and sources of strength in the community in which they live, work, and serve above and beyond their occupations. Recipients are honored for their extraordinary service that substantially benefits the health and well-being of disadvantaged and underserved children and youth in the greater Philadelphia area.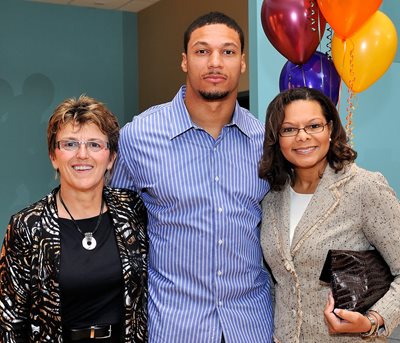 "It's gratifying that the institution is acknowledging my efforts in this regard. It's a lovely testament and I'm quite happy about it," said Dr. O. "The other thing that I'm happy about with respect to it is that it's my hope, and I certainly will work to make this happen, by virtue of my 40 years of interacting with students and alumni and colleagues that people will come out to support this event." 
For nearly four decades, Dr. Oleszewski — one of only four women in her graduating class and a giant in PCO/Salus history — held significant roles at the University. 
A native of Derry, Pennsylvania, a suburb of Pittsburgh, Dr. O attended Bradley University in Peoria, Illinois, as a biology major. She then went on to receive her Doctor of Optometry degree from PCO and a master's degree in biology from Temple University. She completed her residency at PCO where she was among the first group of residents to work at The Eye Institute (TEI) when it initially opened in 1978.  
In her career she served in a variety of didactic, clinical and administrative capacities. Over time, she gradually assumed additional administrative responsibilities, first as chief of Primary Care Service at TEI and then as the associate dean for PCO and director of Clinical Services.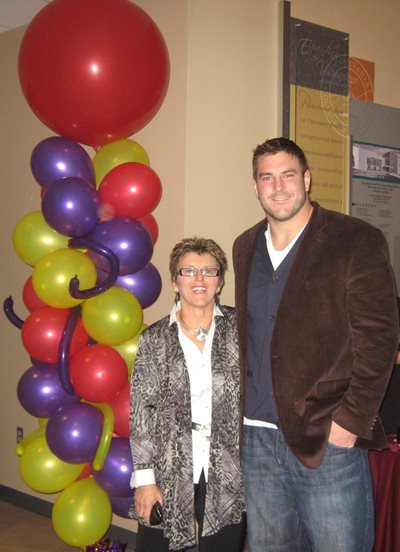 In 2005, she was named vice president for Patient Care Services. During her time in that role, Dr. O shepherded the more than $11-million dollar renovation of TEI, which was completed in 2012. The following year, she was appointed chief of staff at the University and then finally served as the vice president for Institutional Advancement and Community Relations until the beginning of 2018. In the course of her career, she also lectured extensively at meetings and conferences nationwide as well as to international audiences in 10 countries. She was chief of staff and compliance officer before transitioning to the role of vice president for Institutional Advancement and Community Relations in 2016.
In 2018, Dr. Oleszewski was presented with the Alumni Association's Special Recognition Award. Past recipients of the award have included both organizations and individuals who have significantly contributed to Salus, their profession or community.
On April 27, 2019, at the Centennial Gala, Dr. O was presented with the Presidential Medal of Honor. This award is given to those who have been part of the history of both PCO and Salus. This award is given to distinguished alumni, faculty, and friends of the College who have helped establish PCO/Salas as a pioneer and leader in the field of optometric education and the profession of optometry as well as the other professions at Salus.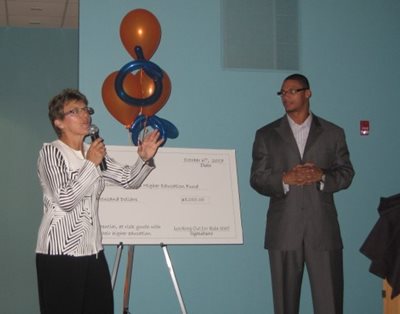 Dr. O retired in 2018, but LOFK continues to be strong. She cites the involvement of Brandy Scombordi-Raghu, OD '98, pediatric optometrist at The Eye Institute (TEI) and director of optometric clinical outreach, which takes the Salus mobile healthcare unit — known as the Big Red Bus — to area schools to conduct screenings and comprehensive exams; and technician Cathie Muhr as critical to the continued success of the LOFK initiative.
"One of the things that's gratifying to me, if you feel so strongly about something, then you can't carry it by yourself. You have to find people who will follow along with you, will embrace the challenge. Brandy and Cathie are two people, but there were many more, who said OK, this is meaningful, this is impactful, this is making a difference in the lives of these kids. Let's do this," she said.
Dr. O added that she believes the future success of this initiative will hinge on the institutional support for it as well as making sure that those people who are involved in it have a fire in their belly to continue and overcome any obstacles in their way. "This is about taking care of kids' vision. End of story," she said.