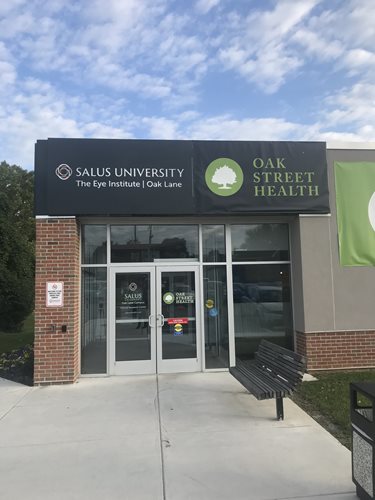 Oak Street Health recently took over operation of the primary care facility located on the second floor of The Eye Institute's (TEI) Oak Lane location - a space previously occupied by CityLife Neighborhood Clinics.
"Oak Street Health has a proven track record of providing outstanding care and chronic disease management for patients in several metropolitan areas," said John M. Gaal, FACHE, vice president of Clinical Operations. "We feel there is going to be a synergy between our practice and theirs that will definitely benefit our patients."
Oak Street Health also acquired CityLife facilities in the Lehigh Avenue, Cobbs Creek and University City sections of Philadelphia and expanded to add three new locations in the Cheltenham, Parkside and Aramingo areas – all of which will be open and operating by November 2018.
"We are excited to leverage CityLife's experience in Philadelphia to help us bring our patient-centric model to this market using locations and a team that local citizens already visit, know and respect," said Amyn Andharia, regional vice president at Oak Street Health. "We look forward to serving the Philadelphia population to provide the highest level of care for our patients in these neighborhoods."
According to representatives, former CityLife patients should not see any changes in the day-to-day operations. With a focus on quality of care, rather than quantity of visits, Oak Street Health prides itself on providing an innovative healthcare model for patients with Medicare.
Physicians spend twice as long with patients during their appointments than the national average – which contributes to a 40 percent reduction in hospital admissions. Patients also receive access to services outside of primary care, including behavioral health services, social events, transportation to and from appointments and for patients who qualify, social support and pharmacy services.
With the acquisition, Oak Street Health will have a total of seven locations in the Philadelphia area.